Considering a move to Germany? We understand your enthusiasm for elevating your studies to new heights or advancing your professional journey beyond borders with a potential move to Deutschland. However, before you touch down in Germany, there are some important preparatory measures to be taken to ensure you acquire your visa in good time. One of the most important steps is the opening of a Blocked Account.
In this blog, we aim to offer you a thorough understanding of setting up and managing a German blocked account, ensuring you're well-prepared for your upcoming venture. We'll also highlight why the Blocked Account solution offered by ICICI is a great option for Indian students hoping to move to further their education in Germany.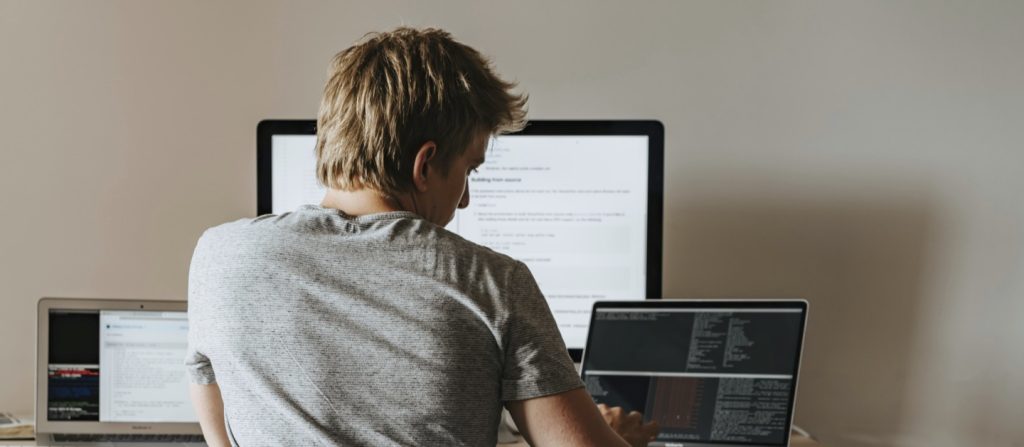 What is a blocked account ?
A blocked account is a specialized German bank account for depositing a set amount of funds securely. Restricted monthly access to the funds are intended to serve as a financial safeguard for international students, expatriates, and long-term residents in Germany.
Depending on why you are coming to Germany, and even where from, the Blocked Account is often a vital requirement for obtaining a German Visa, also known as "Sperrkonto" in Germany. The intention here is to ensure that new arrivals – especially non-working foreigners such as students – have enough money to cover their basic living costs in Germany.
The amount needed in a blocked account can vary, with a typical requirement of approximately €11,208 for one year of study in Germany for students. These funds are "frozen" in the account, and the student is only able to access a portion of these funds per month, ensuring their finances are evenly made available to them to use over 12 months (€934/per month).
ICICI Bank extends the ease of initiating your Blocked Account online within a matter of minutes. The ICICI Bank Germany Blocked Account is officially accepted by the German Federal Foreign Office, ensuring a smooth application process.
What is needed for a Blocked account ?
To apply, you will need to provide the following documents:
Copy of your passport pages:
(i) The page in your passport containing your photo, passport number, date of birth and other personal details
(ii) The page in your passport with other information, for example: your parent/guardian's name(s) and address(es).
If the passport does not have a page that bears the name of your parent(s)/guardian, then please provide any other government-issued identification document that bears all your personal information alongside the details of your parent(s)/guardian. The passport must also show your current address, if the passport does not show your address then please provide any other government-issued identification document that bears your personal information alongside your present address.
Who needs a blocked account ?
A blocked account becomes a prerequisite for certain individuals relocating to Germany for a prolonged period of time. Most often, it is a requirement for students or job seekers who are in need of a visa, and are citizens of non-EU or non-Schengen countries. Citizens of EU or Schengen member states can generally study in Germany without a visa, and so no Blocked Account is required.
Students moving to Germany from non-EU or Schengen states may be exempt from Blocked Account if they have the following:
A document of your parent's income and financial status
Scholarship Certificate from a recognized scholarship provider
Letter of Commitment (Verpflichtungserklärung): Through this document, a permanent resident of Germany (a relative or a friend) guarantees they will cover all your expenses during your time as a student
A bank guarantee
It is important to note that the specific visa and residence permit requirements can vary depending on your nationality, the type of visa you're applying for, and the regulations in place at the time of your application. Furthermore, these requirements can change over time, so it's crucial to stay updated and consult your university or the Germany embassy in your home country prior to your application.
Why get a blocked account through ICICI ?

While there are a number of Blocked account suppliers, we suggest that students in India looking to study in Germany consider ICICI for their Blocked Account, for a number reasons…
Complimentary current account: ICICI Bank lets you open a Current Account for your daily banking needs in Germany, whether you're a student or jobseeker. You can use it to make payments, receive money, and do other banking stuff. Plus, it's all set up in advance, so you don't need to schedule a bank appointment when you arrive in Germany.
Pre-arrival visa debit card: ICICI Bank gives you a free Visa Debit Card. They send it to your home in India before you even get to Germany. This makes it easy to shop online, use it at stores, and get money from ATMs in Europe.
Ease of Digital Account opening process: ICICI Bank Blocked Account makes it easy to open an account online. You can do it from your computer or phone at home or work. After your KYC and account are ready, you can use ICICI Bank Internet Banking for things like transferring money, getting statements, and making a PIN for your debit card.
Access to visa ATM's through Europe: ICICI Bank's partnership with Visa lets you take out cash from any Visa ATM in Europe.
Dedicated service helpline: ICICI Bank has special phone numbers for help in Germany and India.
Convenient partnerships to facilitate your move: You need health insurance for your visa too. You can sign up online in minutes with Feather. Choose from TK, Barmer, or Expat health insurance based on your eligibility. If you choose Expat Insurance, ICICI customers receive a 15 EUR discount on your 3rd premium. If you sign up for public insurance through Feather, ICICI customers get 90 days free travel insurance.
If you're coming to Germany from India, apply easily to ICICI's blocked account. We look forward to welcoming you!