Have you just arrived in Germany and are feeling a bit overwhelmed? Or have you lived here for some time but still find yourself struggling to find a job that aligns with your skills and interests? If so, Match Talent can help!
What is Match Talent?
Match Talent is a new initiative by Lingoda, in collaboration with Kiron that offers a broad range of services to internationals. They support international talent find the best 100% funded educational program in order to help launch their career in Germany.
With their various services they help you through the process of finding a course that aligns with your previous skills and interests and they provide further career counselling as well. Working with experienced partners, Match Talent is able to offer 360-degree support that includes career counselling, professional development, language qualification and integration. They offer all this in an inclusive, human-centred, digital and scalable way.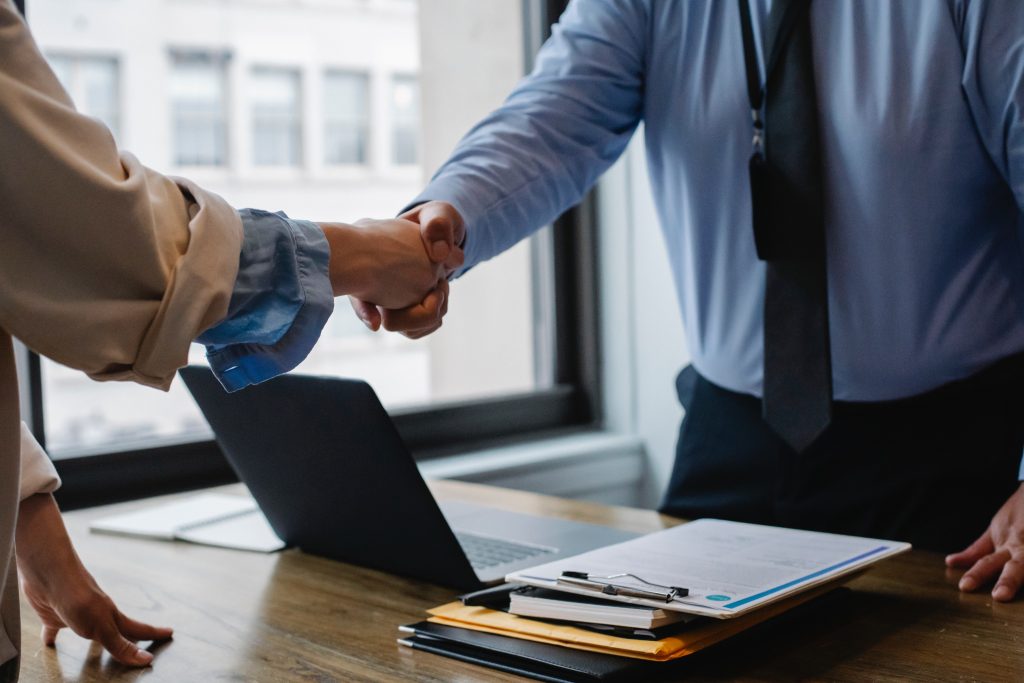 Overwhelmed by the German bureaucracy? Match Talent can support you.
The German job market is nearly as complex as its infamous bureaucracy. However, with a helping hand to guide you, it becomes much easier. Match Talent offers a variety of services to facilitate your start into the German job market. We summarised the most relevant ones for you here:
How does it work?
The aim of Match Talent is to match international talent with government funded educational programmes. They help guide eligible individuals through the entire process with the goal of receiving this government funded educational voucher in order to launch their career in a new field. Through these educational programmes you can start a new career in tech, project management, online marketing, HR and many more.
Match Talent services at a glance:
Career Counselling:
Match Talent offers a free career counselling service. It can be difficult to find a course and subsequent career path that aligns not only with your expertise but also your passions. That's where Match Talent can help you. After determining your eligibility, the Match Talent team asks you questions throughout the process in order to identify which course will suit you best and what qualifications are in high demand on the German job market.
Live Info Events:
The events take place at least once a week and support you with useful information on how to start your career in Germany. Match Talent's events target different topics, e.g. CV & Motivational letter writing. You also have the opportunity to ask any questions you may have and learn from the experiences of others.
Industry-specific language and intercultural qualification courses:
In preparation for your educational programme Match Talent prepares fitting industry- specific language and intercultural qualification courses for you. With this you receive a wide range of industry-specific linguistic content from A1-C1 that is also AZAV certified, in combination with educational programmes offered. In addition you will learn about topics that focus on broader cultural education and challenging work situations to facilitate your start into your new job in Germany. The best part is all of this is funded through an educational voucher (Bildungsgutschein).
Buddy service:
Do you have an upcoming appointment at the Job Centre, but would feel more comfortable if someone attended the appointment with you? That is why Match Talent offers the Buddy Programme. The application for an educational voucher (Bildungsgutschein) can be more complicated than you think,but no worries, as your buddy can help you fill out the forms, support you with translation and even accompany you to the Job Centre appointment all free of charge.
Interested? Book a free career counselling call: