As an international student in Germany, German law requires that you have health insurance. And in this blog post, we'll discuss your various options. Options for affordable health insurance plans and how to get health insurance for your German student visa (if you need one, that is). We'll also answer some common questions about healthcare in Germany for international students. If you're looking for coverage, check out Feather for options to suit your needs.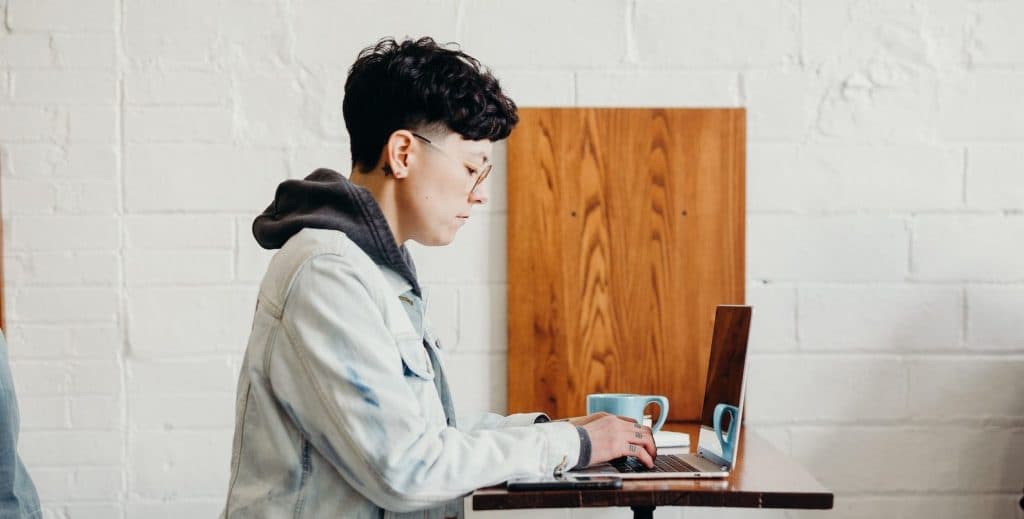 What is the most affordable health insurance for students in Germany?
When it comes to health insurance, the least expensive option is not always the best. Even for students who may be on a tight budget. Why is this? Because students under 30 years of age enrolled in German universities enjoy discounted rates of €120 per month. As a result, public insurance provides broad coverage and is always recommended.
Opting for public insurance also means you'll remain insured after graduating. Please note, however, that the contribution will increase. And public insurance is always preferred by the immigration office, which means it'll work for any residence permit.
Incoming insurance, such as our expat coverage plan, is more affordable and starts at €72 per month. This provides quite limited emergency coverage. For this reason, it's only recommended for students over 30 who do not qualify for student public insurance.
What health insurance is best for students in Germany?
Insurance options will depend on factors such as: Where are you currently insured? How old are you? Do you need a visa to live in Germany?
EU/EEA, Switzerland, Bosnia and Herzegovina, Montenegro, Northern Macedonia, Serbia, Tunisia, Turkey, and the UK
If you're publicly insured in one of these countries, you can stay with your home insurance for the duration of your studies. In this scenario, your German university will request an electronic status report (M10) from your German health insurance provider. For more information on this topic, read this article.
To access German healthcare, you can use your EHIC/GHIC (for people from the UK) card. You can also use any other similar document issued by social security from your home country.
If you wish to work during your studies, you'll most likely have to switch to German health insurance. This also applies in the case where your health insurance from your country of origin ends. But there's no need to worry as this is a relatively quick fix. For more information on how to do this, please read this article.
You'll need to get German health insurance if you're not from one of the countries listed above. If you're under 30 years of age, we always recommend getting student health insurance. It provides broad coverage and comes at a discounted rate of about €120 per month.
Unfortunately, students over 30 are not eligible for student public insurance at the moment. Instead, you can take advantage of incoming insurance, such as our expat insurance.
Is healthcare free for international students in Germany?
Healthcare isn't free for international students in Germany but you can access the same services as German citizens. As an international student, you must have health insurance from your first day here. This is because health insurance is legally required in Germany.
Is health insurance mandatory for non-EU students in Germany?
Yes, to get a student visa, non-EU students must have health insurance. Students from the EU/EEA and the countries listed above can remain on their home insurance and have it recognized in Germany.
How to get health insurance for a German student visa?
If you're a student entering Germany, you need to apply for a National D visa (long-term visa) from your home country first. When applying for it at your local immigration office, you'll need to present proof of valid travel insurance. The immigration office may also need preliminary confirmation of German public health insurance. Before making an immigration appointment, apply for German public health insurance with Feather. We'll confirm your coverage within 1-2 days. Once this is done, you're ready to apply for your National D visa.
Health insurance is also necessary for university enrollment (your provider will confirm your coverage with your new university). Once you've settled in Germany, you can finish the university enrollment process, and the final confirmation of public insurance will allow you to switch your National D visa to a residence permit. This usually happens within 3-6 months of arrival.
How much is student health insurance in Germany?
The price depends on the type of insurance. Public insurance offers the same coverage and costs around €120, regardless of the provider. As a student, you're generally ineligible for private health insurance because of your lower earning potential. As of January 2023, the minimum earning threshold is €30,000 gross yearly. Incoming insurance, which is a good option for most students over 30, is a bit more affordable. Here at Feather, our expat option costs around €72 per month.
Securing insurance with Feather
All about you, for you. Insurance is one of the most personal choices you can make and at Feather, we present plans with coverage that fit your lifestyle. We know that making your way through the necessary information can be daunting, so we've created tools to simplify this process:
We do the work
This intuitive tool will help you find your recommendation for a monthly price and provider today.
It's free
Our partnerships with public health insurance-providers mean you can avail of our services without charge.
100% digital
The entire process is paper-free and conducted online. This means it's simpler, quicker, and perfect for those new to Germany who may not have found their permanent base yet.
English-first
As expats, we've all been there so we know how daunting it can be to go through the insurance process in German. That's why it's carried out entirely in English.
Insurance involves more than health
At Feather, we take the holistic approach to insurance as we know it doesn't begin and end with health coverage. Life happens and while you're living it, we want to make sure you have total peace of mind. For that reason, we also provide additional Dental coverage, Personal Liability plans, Household Contents insurance, and more.
How can we help you today? To talk to someone now, simply send us a message or book a call with one of our insurance experts at a time that works best for you.
Still making up your mind? If so, you can read more from Feather on our blog or in our FAQ section.