Navigating life in a new country will always prove challenging – especially when emigrating to a country with another language, like Germany. It's essential you develop an understanding of a country's healthcare system and you may have questions such as: How does the healthcare system work in Germany? What healthcare provider suits my needs? How do I find the right general practitioner (GP) for me? And depending on which city you live in, accessing healthcare providers, especially GPs, can be complicated and fraught with long waiting lists. In this blog post, you'll find a wealth of knowledge from our experts at Feather and tips for finding a doctor in Germany, who navigate these issues with new insurance customers every day.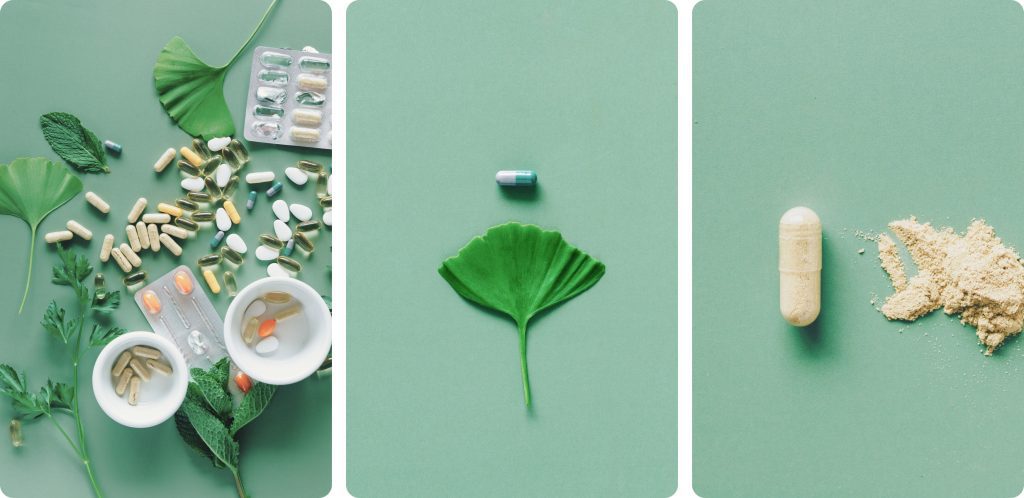 Is there an app or website to find a doctor in Germany?
Home to a vast population of expats, Germany has a wealth of information for those new to the country. Begin researching using some of Feather's curated picks:
This platform is available on desktop and via app (whether through Apple's AppStore or Google Play for android tech). A website for finding every kind of medical doctor in Germany, it allows you to search for and book appointments. Results are filtered as follows:
According to medical specialties (e.g. GPs or cardiologists)
Accepted health insurance coverage
Immediate availability
Languages spoken (as of June 2023, there are 13 languages accounted for on Doctolib, including Ukrainian and Sign Language)
Locations
Immediate availability
Search Engines | e.g. Google/Bing
Generating immediate results, Google and Bing search engines are the most commonly used resource for finding a doctor or other healthcare professionals in Germany. Unfortunately, not all medical providers have their full profiles or availability listed on platforms such as Doctolib – but they will most likely have their practices/clinics listed on Google or Bing.
A simple search of "Hauzarzt/GPs near me" will generate a list of doctors and their credentials according to your location, as well as any other keywords you may have included in your search. Another bonus of sourcing medical providers via search engines like Google is that you can read reviews from past and existing clients.
Website | KBV
The Kassenärztliche Vereinigung (KBV) or Association of Statutory Health Insurance Physicians is an excellent resource for those who are publicly insured.
It has updated information on the addresses and qualifications of all doctors and psychotherapists throughout Germany, as well as phone service for patients – dial 116117 from anywhere in Germany – and an online search and booking service.
Online healthcare providers
If you would prefer healthcare from the comfort of your own home, this can be arranged, too. The benefits are manifold but the most obvious one is that your time is your own – you have the flexibility to attend appointments without taking much time away from busy work days or time with loved ones.
Below are just some of the online consultation platforms recommended by Feather's insurance experts:
Furthermore, if you're covered by Feather's premium expat health insurance policy, two annual video consultations with a doctor are included in your policy. Simply click on the button for a booking with a video doctor in the expat policy in your Feather account. If you would like to learn more about this service, you can do so in our video doctor FAQ.
Word of mouth – Ask a friend – Ask the expat community
A tried-and-tested method, asking for personal recommendations from new colleagues and friends is an invaluable approach to finding esteemed healthcare professionals. In particular, we at Feather recommend reaching out to fellow expats for healthcare professionals who may speak English or even a combination of languages. As mentioned, Germany is home to a network of international people, and healthcare providers are well-equipped to cater to it.
How can I visit a GP after finding a doctor in Germany?
Once you find the right doctor for you and your application for public health insurance has been approved and processed, you will receive confirmation – digitally, via post, or both – from Feather and your chosen provider. You will receive your health insurance card as further confirmation of your legally insured status (Krankenversicherungskarte). Once you have your health insurance card, you can attend medical appointments as you usually would in your country of origin.
For those with private health insurance, your provider may or may not supply a health insurance card. Health insurance cards are becoming more common because of the ease of registration when attending in-person appointments, but private insurance providers are not required to supply them to their customers. The most important thing to bring to your appointment is your insurance policy number so that you can be billed for appointment and/or treatment costs afterward.
Do you need a GP in Germany?
While you're best advised to build a relationship with one doctor for reasons of ongoing medical care, you're not required to remain with the first doctor you visit. As a legally insured person in Germany, whether through public or private health insurance, you can see different doctors throughout a calendar year.
The benefits of having one doctor who knows you and your patient history mean that your peace of mind may be covered in the case of a medical emergency. Your doctors are often the first providers you see when you have a question or concern, and it's their job to triage the issue, to refer you to another healthcare provider or specialist if further consultation, investigation, or treatment is required. As health insurance experts, we at Feather believe it's a worthwhile endeavor as your medical providers will play a pivotal role in the overall holistic and long-term maintenance of your health, both physical and mental.
I don't speak German – how can I see a doctor in Germany?
It's important to know that you're not entitled to medical providers who speak multiple languages in Germany, but they are more common in major cities throughout the country. If you're based in a smaller or more rural town or city, we recommend taking a local friend or colleague as a translator – this is allowed.
As mentioned above in this post, there are online booking services that allow you to filter by language when searching for initial appointments. As an expat living in a country with a language that differs from your native one, use the many online resources you have at your disposal to ensure you find the right provider for your needs and your capabilities.
Securing insurance with Feather
All about you, for you. Insurance is one of the most personal choices you can make and at Feather, we present plans with coverage that fit your lifestyle. We know that making your way through the necessary information can be daunting, so we've created tools to simplify this process:
We do the work
This intuitive tool will help you find your recommendation for a monthly price and provider today.
It's free
Our partnerships with public health insurance-providers mean you can avail of our services without charge.
100% digital
The entire process is paper-free and conducted online. This means it's simpler, quicker, and perfect for those new to Germany who may not have found their permanent base yet.
English-first
As expats, we've all been there so we know how daunting it can be to go through the insurance process in German. That's why it's carried out entirely in English.
Insurance involves more than health
At Feather, we take the holistic approach to insurance as we know it doesn't begin and end with health coverage. Life happens and while you're living it, we want to make sure you have total peace of mind. For that reason, we also provide additional Dental coverage, Personal Liability plans, Household Contents insurance, and more.
How can we help you today? To talk to someone now, simply send us a message or book a call with one of our insurance experts at a time that works best for you.
Still making up your mind? If so, you can read more from Feather on our blog or in our FAQ section.