We've already written about the wide range of dental treatments that public insurance covers in Germany. But when it comes to tooth replacement, coverage is only possible at the Regelversorgung ("standard care") level. So what exactly is Regelversorgung? And what does this mean for your visit to the dentist?
Treatment options
Public insurers are required to cover 60% of most tooth replacement treatments. And the coverage amount can go up to 75% if you record regular preventive care through a bonus program. But remember: that coverage percentage only applies to treatments that fall under the Regelversorgung umbrella. For anything else, you will have to pay extra.

Here's how this might look for different types of treatments:
Crowns: The Krankenkassen (public health funds) help pay for partial and full metal crowns under Regelversorgung. Crowns made from other, higher-quality material (e.g. gold, ceramic, and porcelain) are not covered.
Bridges: Partial and full metal bridges are covered under Regelversorgung. But if you want a bridge made from a better material like ceramic, then the additional costs are not covered.
Dentures: Your public insurer will cover up to a fixed amount for full or partial dentures. Coverage amounts may vary depending on whether the dentures are made with a plastic or metal base.
Implants: Regelversorgung does not cover dental implants, but it sometimes covers the artificial tooth replacement itself. We know this may seem like a bit of a headscratcher, so here's how it looks in practice: the dental implant refers only to the artificial root that is attached to your jaw; the artificial tooth replacement (in this case Suprakonstruktion in German) is the additional crown or bridge that is attached to the implant. So in cases where you opt for an implant, you'll likely be paying the implant costs out-of-pocket, while your public insurer will pay part of the costs of the artificial tooth itself. But keep in mind that this option is only covered by insurers in rare, severe cases, so check with your insurer before going through with implant surgery.
Looking for German public insurance? Sign up for free and in English.
So how much will I pay?
Still confused? Let's run the numbers to help clear things up.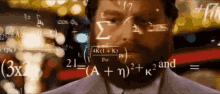 Let's say you're getting a partial tooth replacement in the back of your mouth and your dentist recommends a crown for the job. In this case, a metal crown (from a non-precious metal) is the cheapest, most Regelversorgung-friendly option. But you may want to get a ceramic or partially ceramic crown to better match your tooth color. Let's see how the different options result in different costs for you:
Regelversorgung

Metal crown (lowest-level material): €323
Insurance coverage (60%): €193.80
Patient pays €129.20*
Not Regelversorgung
Partially ceramic crown (tooth color-matching material): €505
Insurance coverage (60% of lowest-level material): €193.80
Patient pays €311.20*
(*Note: These costs are examples only and may vary based on dental service fees, materials used, and individual situation.)
As you can see, the amount the insurance covers stays the same, even though the cost of the treatment is more expensive—leaving way more for the patient to cover out-of-pocket. Lucky for you, there's insurance for that!
Dental insurance and Regelversorgung
Dental insurance can help mitigate the sticker shock of unexpected dental work. Most dental insurance plans cover all or most of out-of-pocket costs for patients. Often, the level of insurance coverage will also depend somewhat on whether a service is covered under Regelversorgung.
Let's take the new Feather dental insurance plan as an example. In most cases, the policy covers 100% of remaining costs for Regelversorgung procedures and 90% of remaining costs for treatments outside the Regelversorgung.

So how does this play out? Let's take our previous example:
Regelversorgung

Metal crown (lowest-level material): €323
Public insurance coverage (60%): €193.80
Remainder: €129.20
Dental insurance (100% of remainder): €129.20
Patient pays €0
Not Regelversorgung
Partially ceramic crown (tooth color-matching material): €505
Public insurance coverage (60% of lowest-level material): €193.80
Remainder: €311.20
Dental insurance (90% of remainder): €280.08
Patient pays €31.12
Big difference, right? Dental insurance can really help you put a dent in those out-of-pocket costs. Just be sure to find a plan with good coverage for non-Regelversorgung treatments too!
Looking for dental insurance? Sign up for Feather's dental plan today.