Welcome to our guide to the best expat insurance! In this article, we'll explore everything you need to know about finding the right insurance as an expat, from health insurance to medical insurance and more. If you're moving to a new country or just looking to change your insurance plan, we've got you covered. Check out Feather for more information.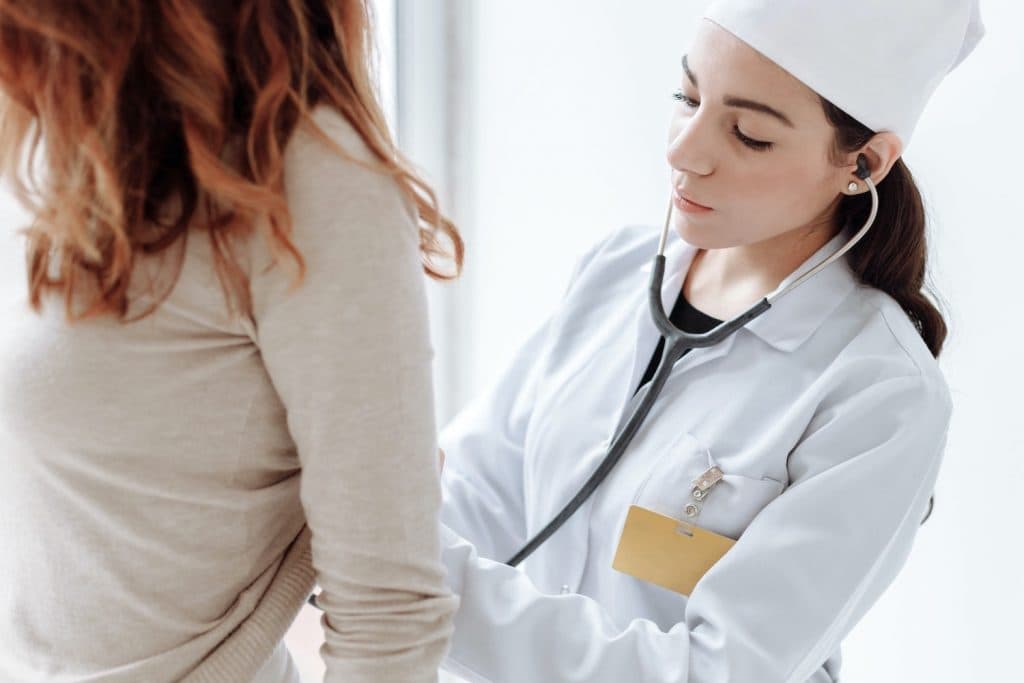 Everything you need to know about health insurance as an expat in Germany
Whether you plan to live in Germany for a short while only or you plan to settle, health insurance is a mandatory component of your life here as it's a legal requirement. Without health insurance, you won't be able to secure a residence permit, a VISA, a full-time job, or enroll in a university.
And here at Feather, we've all been through the process of finding the right provider and plan – which is why we can help you do the same.
What is the best health insurance for expats in Germany?
While there are plenty of providers and plans for you to choose from – which our insurance experts at Feather can help you do today – the German health insurance system spans three coverage schemes.
Expat health insurance
You may be an EU national who doesn't have an existing health coverage plan, a newcomer who's staying in Germany for less than 5 years, or you may be a student and non-EU resident entering the country on a VISA. If you fall into one or more of the categories listed above, we believe expat insurance is the best interim solution until you can or need to make the switch to public/statutory health insurance or private health insurance.
Expat health insurance is deemed to be a short-term solution for the following reasons:
Accessibility | Minimal eligibility requirements mean expat health insurance can be easier to acquire than public/statutory or private health insurance.
Affordability | Monthly contributions are significantly less than those required for comprehensive coverage.
Flexibility | There's no minimum contract period and you can also cancel your plan at any time (with a one-month notice period).
Residence-permit requirements | It can help you get your first residence permit quickly when you're new to Germany, but it will not suffice for renewals.
As brokers breaking down walls of confusion around the health insurance process in Germany, we've gone one step further and created two separate types of coverage. You can now choose between Basic or Premium expat health insurance. Basic coverage plans start at €72 per month, and premium coverage plans start at €134 per month.
Our Basic and Premium plans at a glance:
| Treatments | Basic | Premium |
| --- | --- | --- |
| Outpatient medical treatment | 100% | 100% |
| Inpatient treatment on a public ward, excluding optional benefits (treatment by a private doctor) | 100% | 100% |
| Physical therapy | €300 | 100% |
| Pain-relieving dentistry | €500 | €1,000 |
| Dental check-ups per insurance year | 0% | €200* |
| One skin cancer check-up per insurance year | 0% | 100%* |
| Pregnancy check-ups and childbirth | 0% | 100%* |
| Medical check-ups for children based on the programs introduced by law in Germany | 0% | 100% |
After the policy has been active for 6 consecutive months in a calendar year.
We advise anyone intending to avail of expat health insurance for longer than 6 months to sign up for the premium plan.
Are you ready to sign up for expat health insurance with Feather today? You can do so via our intuitive tool here.
Public/Statutory health insurance
As of 2017, around 90% of people living in Germany avail of public/statutory health insurance. Public health insurance is partially funded by the German government and it's a person's yearly pre-tax income – less than €66,600 – that deems them eligible for it.
With that, the majority of German residents will qualify for it if they are:
Students under 30 years of age.
A salaried person under 55 years of age.
Employed with a German company and earning a minimum of €520 per month (If their company has an office in Germany or has a German tax accountant, they're considered employed in Germany).
Please note that a person with a German employment contract can still avail of expat health insurance for a short period of time. It may be the case that a new resident's coverage doesn't begin until their employment commences at the end of a month but it's now only the beginning of said month. In this scenario, expat health insurance is the ideal solution.
Private health insurance
In contrast to public/statutory health insurance, private health insurance is funded by its members and functions independently of the government. The first thing to do when considering private health insurance is to note the income threshold: As of January 2023, only salaried people earning over €66,600 before tax per year are eligible for private health insurance.
If you're a full-time freelancer, you can choose private insurance, but your annual income should exceed €30,000 if under the age of 51. If you're under the age of 51, your annual income may need to total €45,000.
Another important factor to note with private health insurance is that pre-existing conditions will affect your monthly contributions, and may even mark you as ineligible for this type of coverage. For more information on this, please see here.
Can expats use their existing health insurance in Germany?
Yes, there is flexibility around existing insurance policies in Germany.
An EU national with a health insurance coverage plan can use their European Health Insurance Card (EHIC) for a certain amount of time, depending on their circumstances. EU nationals who are students under 30 can continue to use their EHIC while living in Germany, as they're not deemed to have permanent residency here. It's assumed they will eventually return to their country of residence – if this should change come the end of their studies, they must switch to German health insurance.
People from outside the EU can use their international insurance as long as it meets the requirements of their VISAs. For example, it's not possible to use travel insurance to get a VISA or residence permit as it's ineligible as a main form of health insurance when living in Germany.
Are expats required to sign-up for private health insurance in Germany?
No, expats are not required to have private health insurance. Basic or Premium expat insurance policies will generally suffice, but there are some advantages that come with having a more extensive coverage plan.
If you intend to stay in Germany for less than 5 years and are from outside the EU/EEA, our Private Health Light coverage plan is a viable option for expats. It's particularly important to consider if you have pre-existing conditions, are pregnant/planning on becoming pregnant anytime soon, or foresee any incidences where you may need specialized medical care.
This standard short-term private coverage plan includes, but is not limited to:
Doctor and specialist treatments (with a free choice of doctor)
Hospital stays and transports (including at private clinics)
100% of vaccination costs recommended by STIKO
Pregnancy care, midwife, and delivery costs
Radiotherapy treatments
Please note that while the above plan does not cover preventative treatments, you can always upgrade to the premium plan. Read more about it here.
How do I choose health insurance as an expat in Germany?
Before acquiring a health insurance policy, it's essential to answer the below questions so that you can get what you need from your health insurance.
Financial status | Do you meet the annual thresholds for public or private insurance?
Professional status | Are you a permanent employee, a freelancer, or a student under or over 30?
Health | Do you have pre-existing conditions?
Nationality | Do you hold an EU passport or one from outside the EU/EEA zone?
Length of stay | How long are you planning to settle in Germany?
If you're in a situation to consider both private and public health insurance, our FAQ outlines the differences in coverage you can expect.
We know how complicated the world of health insurance can be, so we've outlined everything here in a comprehensive, step-by-step guide. We've also created intuitive tools to simplify the process:
To find out about public health insurance, click here.
To find out about private health insurance, click here.
Securing insurance with Feather
All about you, for you. Insurance is one of the most personal choices you can make and at Feather, we present plans with coverage that fit your lifestyle. We know that making your way through the necessary information can be daunting, so we've created tools to simplify this process:
We do the work
This intuitive tool will help you find your recommendation for a monthly price and provider today.
It's free
Our partnerships with public health insurance-providers mean you can avail of our services without charge.
100% digital
The entire process is paper-free and conducted online. This means it's simpler, quicker, and perfect for those new to Germany who may not have found their permanent base yet.
English-first
As expats, we've all been there so we know how daunting it can be to go through the insurance process in German. That's why it's carried out entirely in English.
Insurance involves more than health
At Feather, we take the holistic approach to insurance as we know it doesn't begin and end with health coverage. Life happens and while you're living it, we want to make sure you have total peace of mind. For that reason, we also provide additional Dental coverage, Personal Liability plans, Household Contents insurance, and more.
How can we help you today? To talk to someone now, simply send us a message or book a call with one of our insurance experts at a time that works best for you.
Still making up your mind? If so, you can read more from Feather on our blog or in our FAQ section.