Public health insurance, or gesetzliche Krankenversicherung, is state insurance that is provided by over 100 individual not-for-profit Krankenkassen, or public health funds. These include the funds we partner with: AOK, Barmer, DAK, and TK. Each of these funds is operated by contributions from both its members and the German government. Many have asked us what the differences between AOK vs TK or Barmer vs TK are, and we're happy to say that they're nearly identical.
Each public insurance provider offers comprehensive coverage to all of their members. This includes an extensive range of preventative services, acute care, and full/ partial reimbursement for medications.
How are public insurance costs calculated?
Public health for Students
There is a standard fee for students until a student turns 30. If you're over 30 and a student, you'll need to speak with us about other insurance options, as you may no longer be eligible for public health insurance. We also have a page dedicated to student health insurance in Germany, so you can compare your options and look at useful information when it comes to studying and getting health insurance in Germany.
Public health for non-students
Public health insurance providers operate on a salary-based system for contributions for people who are not students. This means that the more you earn, the more you'll pay per month. Your employer will also pay 50% of these fees. If you're a healthy, single high-earner, it can actually be less expensive to switch to private insurance for this very reason.
In 2023, the official health insurance contribution is 14.6% of total income (though any public insurance provider will have additional contributions, averaging 1.1% of total income). Monthly payments top out at a salary of €58,050 annually (€4,837.50/month). This means that you won't end up paying more than €700/month in total in health insurance costs (that's €350/month if your employer is paying half).
If you get a new job and your salary changes, your monthly contribution will be automatically adjusted to your new income. If your employment status changes (e.g., if you quit working full-time and start freelancing), you may need to take extra steps to ensure that you're paying the correct amount. Freelancers generally pay estimated taxes, and then the amount is adjusted to reflect their actual earnings when they file their yearly tax returns.
Additional contributions
By law, all public insurance in Germany must charge a base price for their services. For most people, this amounts to 14.6% of pre-tax income. But this doesn't mean that coverage costs are the same across all public insurers.
Prices can vary by a few hundred euros a year (depending on your income) based on additional contributions, known as Zusatzbeitraege. We dig into the topic of additional contributions in this article—but if you're worried about cost, you might consider switching to a public insurance provider with lower additional contributions. You can compare different providers here.
Support in English for public health
Before choosing your public health insurance provider, it's important to remember that some providers won't be able to offer you support in English. While we can handle most things for you with your public health insurance provider if you choose to sign up through us, there might be some documents that your provider will need from you directly, like additional information about your sick leave.
Barmer and TK have the best English support of our providers even though the health insurance coverage is almost identical.
Pre-existing conditions in public health
Pre-existing conditions will never exclude you from coverage in the public system. Your insurance will cover any pre-existing conditions as long as you are eligible to join a Krankenkasse or public health insurance provider. For more information, you can read this article.
Family coverage with public health insurance
The public insurance system is generally the cheapest way to insure multiple dependents. If you have children, your provider will cover them at no additional cost. As long as your children live in Germany and are not earning more than €520/month, they can be covered until the age of 23. If they are students, then they can be insured under your policy until the age of 25. Your public insurance provider will also cover non-working spouses.
For additional information on insuring dependents, check our blog.
What's covered under public health insurance?
General preventive care with public health insurance
All public insurance in Germany is required to provide a basic level of preventive care—this means a limited number of comprehensive health checkups, cancer screenings, and dental checkups.
If you're particularly worried about skin cancer, AOK or TK are good choices: while most insurers do free skin cancer screenings every year starting at age 35, AOK fully covers them from age 14. TK, meanwhile, covers them every two years from age 20.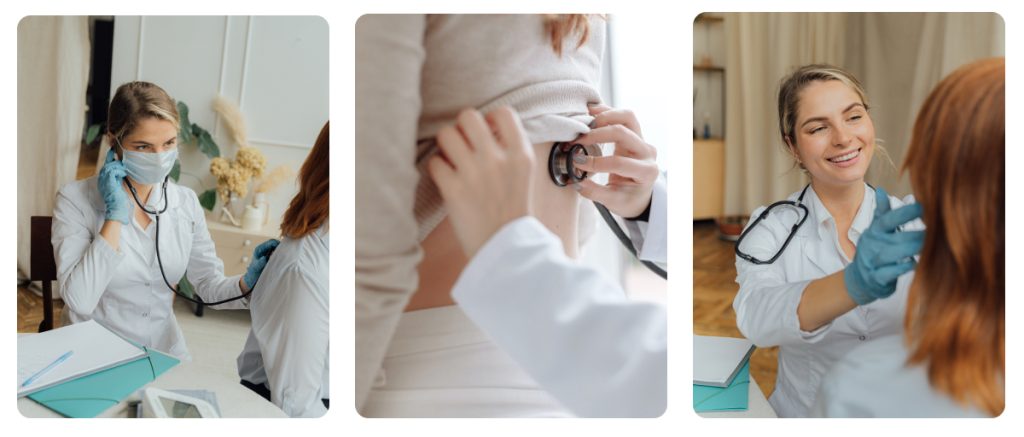 Pregnancy & Getting Pregnant with public health insurance
DAK provides some particularly appealing advantages when it comes to healthcare during pregnancy. While all public insurers cover a certain number of health checkups for pregnant women, DAK and AOK both give €500 for extra diagnostic tests and ultrasounds. And while all of the insurers surveyed cover appointments with and delivery by a midwife, DAK gives up to €500 to keep a midwife on call in the weeks leading up to the due date—significantly more than the €200-270 provided by the other insurers.
And if you're having trouble conceiving, AOK may be the best choice—if both partners are insured by AOK, it covers 75% of the costs of artificial insemination. The other insurers cover 50% of costs.
Mental health with public health insurance
Mental health services can be difficult to come by in Germany—particularly in bigger cities, there aren't always enough psychotherapists in the public system to meet high demand. For publicly insured patients, it can take months to get into public insurance-covered therapy.
We'll be honest: overall, the public system is lacking when it comes to the timely provision of psychological services. But DAK may be the best choice in this regard. Because DAK partners with VeoVita clinic, patients can quickly get professional help for depression, anxiety, and burnout. This also means that a doctor will guide you through your diagnosis and the necessary follow-up treatments. This system provides quicker access to guaranteed covered mental health care than other public insurers, but there's no guarantee that therapists will work in English.
We've also written a guide on how to find a therapist in Germany!
Osteopathy with public health insurance
The pandemic is keeping the #StayAtHome sentiment alive. While we work from home, many of us suffer from increased back pain. Although you might want to see a back pain specialist, most public insurances don't recognize this as a "medical necessity." Therefore, many public providers cover osteopathy as an "extra."
AOK outperforms the other four in this regard, providing up to €180/year for osteopath visits.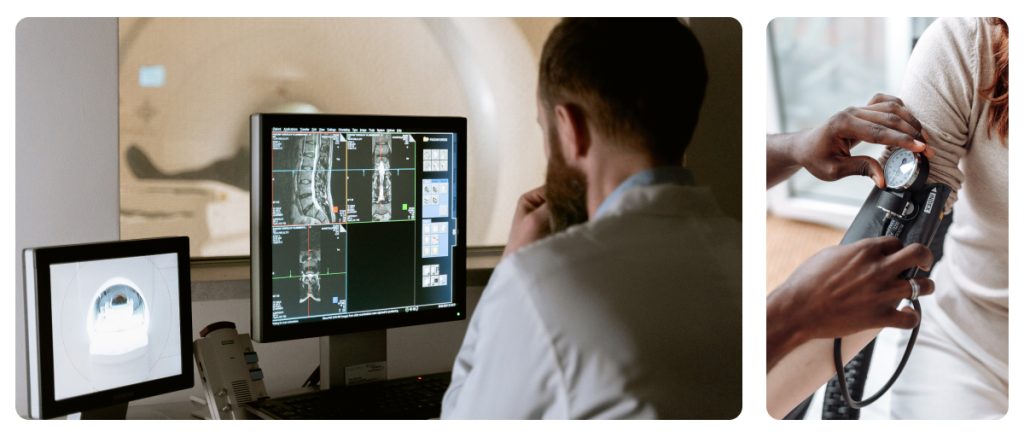 Travel vaccines with public health insurance
If you're planning to travel the world (post-COVID, of course!), you'll probably need to get some vaccines. But travel vaccination isn't part of the basic coverage the public insurance provides. However, Barmer covers up to 100% of travel vaccination costs for their members.
AOK vs TK or Barmer vs TK, which provider is better?
If you're looking for one of Germany's three most well-known public health insurance providers, you won't go wrong with AOK, TK, or Barmer. It just depends if you're interested in their special offers or not. You can also ask your coworkers or friends which provider of the three they've heard is the best or have the best experience with.

Depending on the city you're in, there might be the chance that you'd have to go to the local office to turn in documents or print things, and these can vary quite a bit depending on the people who work there, so it's always good to get personal reviews from others who have been there.
Signing up for public health insurance
It's easier to sign up for public health insurance than it is for private, but there are still a few requirements that you should watch out for:
Under 55 years old
Employed at a German company or a student
Moving to Germany from another EU country where you were insured publicly
If a German company employs you, you can sign up with one of our public health insurance providers in a matter of minutes. It will take a bit longer if you're a student since we'll need to gather some additional information for your application.
Still, even if we need to ask you for additional documents, it will only take a few days to get you signed up for insurance, so there is no need to worry.
Can I switch to private health insurance?
If a German company employs you, you may choose to switch to a private insurance plan as long as you're earning more than €66,600 a year (as of 2023). If you are a freelancer, you can choose to switch to private insurance even if you earn less than that amount. But you will likely need to make at least €30,000 a year if you are under 51 years old, otherwise €45.000 per year for private insurers to accept you.
If you're interested in learning more about health insurance, be sure to check out our health tool.