Almost 80 million people have contracted HIV since the beginning of the epidemic with 36.3 million dying from causes related to the virus, which has made a lasting impression on people at risk of contracting it. This has left many asking themselves "how do I get PrEP in Germany?"
PrEP stands for "pre-exposure prophylaxis" and is a preventative care medication used in case of HIV exposure. The drug reduces the risk of infection by 99% through sexual intercourse and 74% through injections. There are several different companies that make effective PrEP medication with Truvada being the only approved brand for those partaking in vaginal intercourse according to the CDC.
The CDC reports minimal side effects with PrEP stating that most people only experience diarrhea, nausea, headache, fatigue, or stomach pain that goes away over time, but another rare side effect is a decrease in kidney function and/or bone density. There is also no evidence that PrEP interferes with any hormone therapies.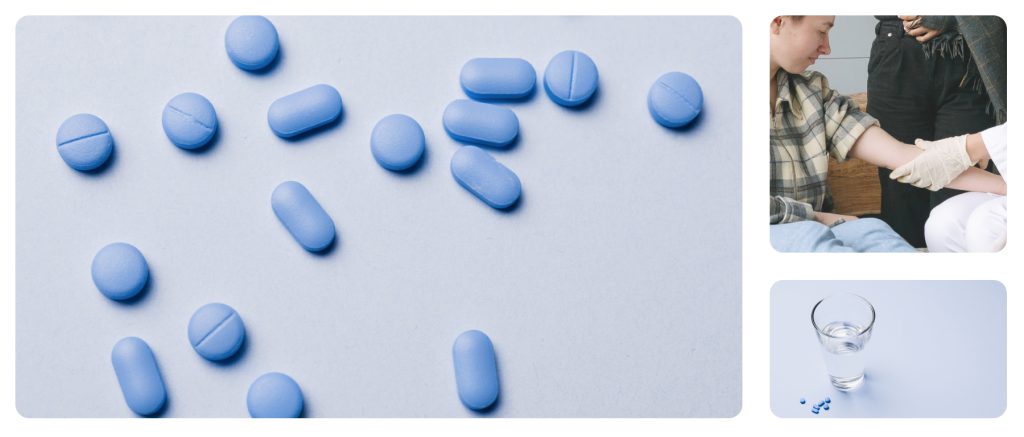 How was PrEP discovered and how does it work?
In a press release from Gilead in 2012, they talk about the approval process for Truvada by the FDA. It was originally approved in 2004 in combination with other antiviral medications but was approved for its sole use for the prevention of HIV infection later on. They conducted research for nearly 20 years on over 20,000 participants to prove the effectiveness of the drug that so many are taking today.
There is no mention of how the treatment was discovered, only that they invested roughly $1.1 billion in research and that the FDA played no part in its discovery.
According to the Washington Health Institute, PrEP works by blocking the enzyme that the virus needs in order to replicate, so by taking the drug regularly, any potential exposure means that the virus will never be able to reproduce and infect someone.
The impact of PrEP on HIV infections worldwide
While PrEP has proven itself to be an effective medication for the prevention of HIV, it, unfortunately, isn't accessible to some people who are living in a PrEP desert. These areas exist throughout the world and are caused by lacking education around HIV prevention as well as a lack of government initiative to fund required treatments.
This lack of education also explains the gap in antiviral treatments among the 37.7 million people living with HIV today and only 28.2 million people have access to treatment.
HIV prevention
Through the combination of a low viral load (which is the main factor for determining if someone is able to pass the virus on to another person or not) and a partner taking PrEP, there is a nearly zero chance of infection in the HIV-negative person.
People who are HIV positive take two or more antiviral medications to limit how much of the virus is in their system. While this isn't a cure, it does make it virtually impossible for people to spread the virus to others and it makes it possible for people to lead a normal life.
How to get HIV antiviral medication and PrEP through health insurance
If you're on any public health insurance in Germany, you're in luck because the German government is started testing the effectiveness of providing PrEP in 2019 for the public healthcare system and found in 2020 that providing the medication under the public healthcare system had a positive impact, which has now lead to it being easily accessible for those under public health insurance.
HIV treatment is also available through public health insurance. Whether you need PrEP or antiviral medications for HIV, you'll only need to get an appointment with a certified doctor (you can go to Doctolib for this) who will evaluate your situation to decide whether you're at high risk for HIV infection or verify if you're already HIV positive. If you're looking for a doctor experienced with prescribing PrEP, there is also a German website called PrEP.Jetzt is dedicated to providing people with easier access to medication.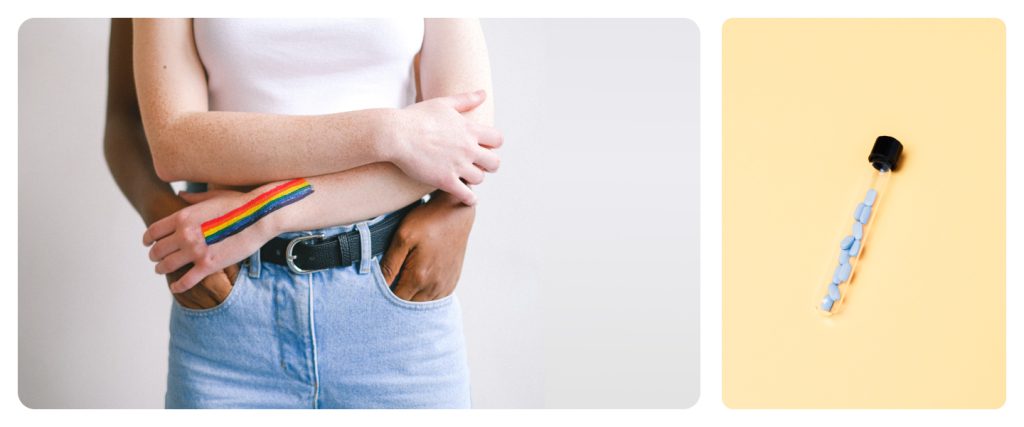 Private health insurance
There is no way to tell if private health insurance will cover PrEP medication or not since they're not under the same regulations as the public healthcare system. PrEP is also a relatively new treatment in Germany and is not often used since Germany has one of the lowest HIV infection rates in the world. HIV would also be considered a pre-existing condition which could make it nearly impossible to be on private health insurance, so we recommend sticking with public health insurance if you're already HIV positive.
If you're thinking about going on PrEP while applying to private health insurance, we would advise you to become voluntarily insured under the public healthcare system instead since most private health insurance providers won't cover pre-existing conditions (and PrEP would fall under this categorization).
Expat health insurance
This is emergency/accident insurance for temporary stays in Germany and should only be used until you've decided to stay in Germany long-term or have found a way to apply for public or private health insurance. For that reason, expat health insurance is only €72 per month while PrEP is about €40 per month.
If you need PrEP while waiting to get on the public health insurance system, you'll need to pay for it out-of-pocket. First, you can go to Liebes Leben during their office hours, email them, or even call them (they speak English). They have access to information about HIV prevention, testing, prices, getting PrEP, and more.
If you're interested in getting tested for STDs or STIs, you can find our complete guide to STD testing in Germany. There are currently no comprehensive STD or STI tests available in Germany under public health insurance, so if you'd like to be tested for specific ones, you'll need to prove to your doctor that there is a need to do this or visit some of the organizations listed in the article.