If you live in a city, you may have noticed applause coming from your neighbors' balconies each evening—or perhaps you're even clapping yourself. The nightly tradition is a show of support for health workers, who are quite literally putting their lives on the line to keep our health systems running amidst the COVID-19 pandemic. But even in the best of times, health workers around the world struggle to gain access to the supplies, protective gear, and training opportunities they need to keep themselves and others safe.
In honor of World Health Worker Week, which kicked off on Sunday, we're taking a break from our standard programming and offering up some ideas for supporting health workers in Germany. (Don't worry—we'll be back tomorrow with our usual helpful insurance and expat advice!)
1. Don't hoard protective medical gear
You've probably seen the stories rolling in from around the world detailing shortages of personal protective equipment (PPE), like N95 respirators. Health workers are forced to reuse single-use face masks for days; dress themselves in garbage bags; and even make masks out of snorkeling equipment. This means that health workers are more susceptible to contracting COVID-19 from the patients they treat—and that they could spread the disease to additional patients (even while not showing symptoms).
Yes, this shortage is partly because (some) governments have been woefully underprepared; but it hasn't helped that the general public has been panic-buying masks and other PPE. So for now, leave the medical-grade PPE for the medical professionals—and if you've already built up a mask collection of your own, please consider donating supplies to health workers in need.
2. Make your own masks
Just because you shouldn't hoard masks doesn't mean you shouldn't have any protection. Medical institutions around the world—including Germany's Robert Koch-Institut and the U.S. Centers for Disease Control and Prevention (CDC)—are now recommending that everyone wear some kind of protective face cover in public. This is particularly important if you can't avoid being in highly trafficked areas, like grocery stores or on public transport.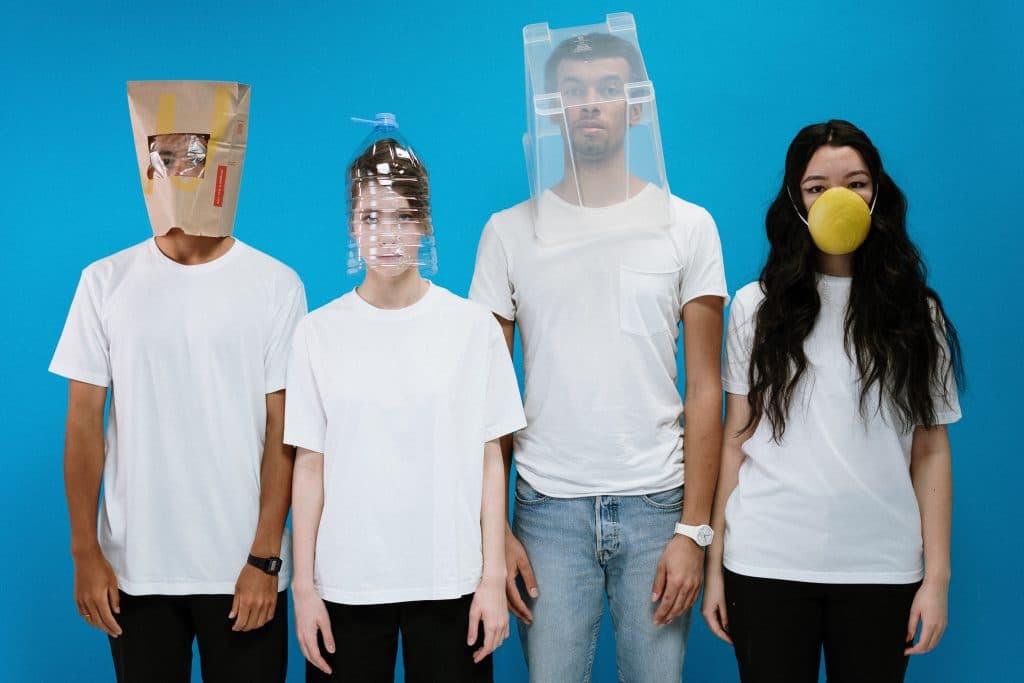 Making your own mask is easy and can usually be made from common household items, as the CDC details here. If you're not much of a handy(wo)man, then you can also find plenty of stylish masks online. Just be sure to read the instructions of how to use them—you may have to replace filter material and ideally, you should be washing the mask after each use.
Also keep in mind: wearing a face mask doesn't guarantee you protection against COVID-19. But it does prevent you from spreading germs around if you happen to be infected. (And since up to 30% of those infected may not display any symptoms, you may be carrying the virus without knowing it.)
3. Stay home
Keeping health workers safe means keeping the number of COVID-19 patients in hospitals and clinics to a minimum—and the only way to do this is to prevent the virus from spreading.
So follow the laws in your city or state. Is there a curfew? Don't break it. Is there a two-meter-distance rule? Then keep your distance! If you can't resist taking advantage of the nice weather, make sure you're doing so from your private property or at a safe distance from others (as the Berlin police are now advising).
But the absolute best thing you can do to support our health workers is to stay home as much as possible. Don't just take our word for it—Samuel L. Jackson says it better than we ever could.
4. Donate to a cause
We know money is tight for a lot of people these days. But if you have any cash or time to spare, you may think about donating to one of the following organizations:
Wondering if your insurance covers COVID-19 diagnosis and treatment? Check out our guide.