Out of all Central American countries, Guatemala has one of the richest histories and is home to one of the oldest recorded civilizations in the area, which dates back to 18,000 BCE. During the pre-classical period of Guatemala's history, they were also home to the Mayan people until 900 AD, when the people mysteriously began leaving.
Come with us on our journey to travel Guatemala!
Arriving in Guatemala
There are two main airports in Guatemala: La Aurora International Airport and Mundo Maya International Airport. La Aurora is the largest airport in Guatemala City, whereas Mundo Maya airport is a bit smaller and located in the North. Both have been refurbished during the 2000s, so they're pretty modern and easy to navigate.
As for accommodation, most modern booking websites will have something to offer you at relatively good prices. If you want to do something like couch surfing, you'll need to be careful (as always). Hostels can also be a good idea, but make sure to check age limits (generally 27 and younger) as well as reviews online.
Also, be sure that the area you're staying in is safe. While Guatemala is a relatively safe country, just like any other place you're traveling to, there are dangerous areas. You can see websites like InSight Crime for more information.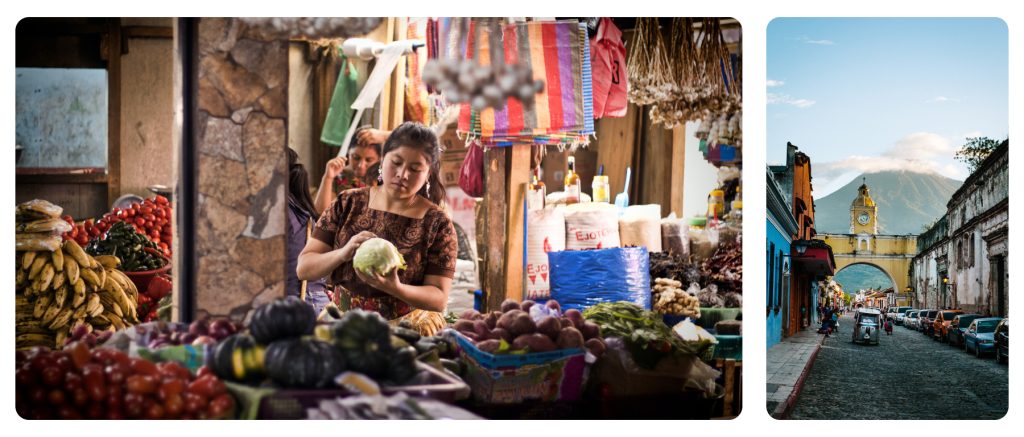 Best places to visit in Guatemala
Just like most other Central American countries, you'll have a wide range of attractions to pick from, including ancient ruins, archeological sites, museums, churches, cultural events, adventures in nature, and much more. Here are some of our top picks for places to visit:
Semuc Champey National Park
In the language indigenous to Guatemala (the Q'eqchi' language), it means "where the river hides." When you get there, you can climb to the top of a 50-meter-high panoramic view of the national park to see 350 meters of natural pools, forests, and more.
Tikal Ruins
The ruins are located in Petén, which is the largest excavation site in all of the Americas. It has some of the most well-preserved and fascinating archeological sites of the ancient Mayan civilization. You might need to make this an entire day (or several), considering there are more than 3,000 different structures to see here.
Pacaya Pizza – Amatitlán
You might be wondering why we've listed a pizza place on our top places to see in Guatemala, but once you get there, you'll understand why. This artisanal pizza is made from volcanic heat! This is a well-known Guatemalan tradition, and chefs from around the world go to this spot to get inspired by the awe-inspiring cooking method.
Top cities for tourists
While Guatemala is a beautiful country, most people have to plan their trips in advance and are limited to which areas they're able to go. We've put together the top must-see cities so that you can plan ahead for the perfect and most efficient trip.
Guatemala City
You could probably already tell that we love Guatemala City, and rightfully so. The city is split into different zones that you can explore. Some zones are more hipster, others are more touristy, and others might be a bit dangerous. You can see each of the zones and what they're most known for on Frommers.
Antigua
While Guatemala City might be the most well-known city, the most well-loved by tourists has always been Antigua. The city was built in the 1500s, and the architecture was based on the Italian Renaissance period, making it unique from the rest of the country. It retains much of the 17th-century architecture from that period and is known for being one of the cultural centers of the region.
Chichicastenango
While only a small town, Chichicastenango is going to give you the most Guatemalan experience with more local culture and less international influences. Most people mark the city as a day trip destination because of its good connection with busses. There, you'll be able to fully immerse yourself in Mayan culture as well as experience one of the largest open markets in the country.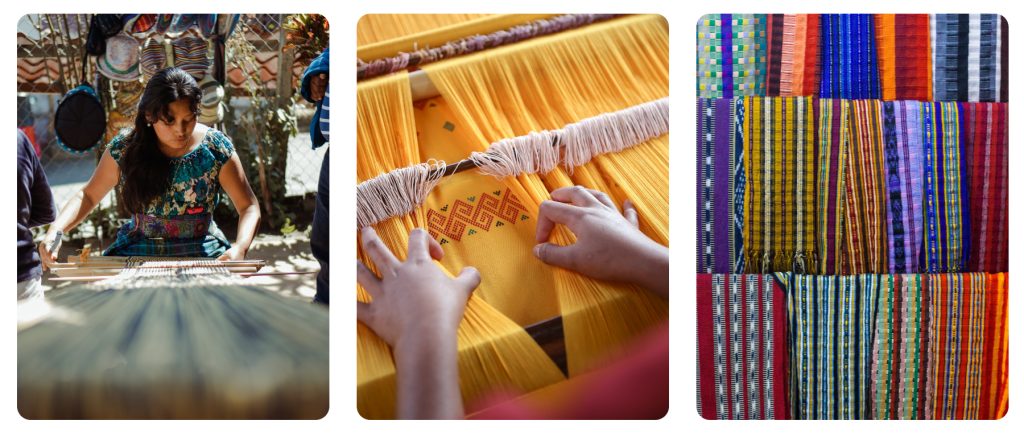 Traditions and cultural events in Guatemala
If you only went to Guatemala for the good food, the friendly people, and the beautiful landscape, we wouldn't blame you. But, you'd be missing out on some pretty unique traditional festivals if you happened to go at the wrong time. Here are our top three!
La quema del diablo
This roughly translates to "devil burning," and it's a Guatemalan favorite you can't miss if you're going in December. They burn small piñatas of the devil and also shoot fireworks at the same time in very controlled chaos (compared to Silvester in Germany). While there has been some pushback from environmentalists, the tradition still continues each year.
Feria de Santo Tomás
Also in December is the Feast of Saint Thomas, where the Guatemalans celebrate the founding Saint of Chichicastenango. They celebrate for an entire week with food, parades, and two men climbing a high wooden pole and swinging around in circles.
Festival Folklórico de Cobán
This festival celebrates Guatemala's Mayan heritage, where indigenous women come from across the country to compete for the title of Mayan Princess. The dates tend to be a bit hard to find, but if you google around, you should find something in July. If you want to see what the festival is like, there are a ton of good videos on YouTube.

Want to make sure you're covered while traveling abroad? Check out our private health insurance plans that cover travel vaccinations as well as temporary stays abroad!

Learn more