The COVID-19 pandemic has been causing disruptions in nearly all aspects of daily life in Germany—and this is especially obvious for anyone dealing with the basic "how-tos" of German bureaucracy. Moving to Germany generally means a lot of government office visits, whether it's heading to your local Bürgeramt to do your Anmeldung (address registration) or stopping by the Finanzamt to get your tax number.
But now, government offices in many parts of the country have closed their doors to the general public or shut down altogether. So what can you do when bureaucracy slows to a (slower-than-usual) crawl—or even screeches to a complete halt?
Registering your address (& other Bürgeramt activities)
If you've just moved to Germany—or if you've moved to a new address—a visit to the Bürgeramt is unavoidable. You'll need to register your address in order to get a tax number, sign up for health insurance, and carry out just about any other administrative task in the country.
However, if you had an appointment for an Anmeldung or any other Bürgeramt service anywhere between now and late April, you've likely received a cancellation notice. Can anything be done?
"Due to the unusual circumstances related to the coronavirus, the Bürgeramt is not currently booking any appointments," a Bürgeramt representative wrote us in an email. "We are only allocating a very limited number of appointment slots for extremely urgent matters."
This basically means that if it's not a proven matter of life and death, you will not get an appointment until at least the end of April (and quite possibly longer). Unfortunately, address registration doesn't fall into the "life-or-death" camp—but you can keep checking your local Bürgeramt website for the latest news on when appointments may become available. If you're in Berlin, you may be able to find some appointments for a few months down the line through the online booking feature, so consider booking one of those as soon as possible. For other matters, you can contact your local Bürgeramt over email (though you'll likely need to do this in German).
In the meantime, the Bürgeramt representative has assured us that you will not be fined for late registration of an apartment or any other issues you may encounter due to coronavirus-related cancellations. Just bring proof of your cancelled booking (e.g. a printout of the email) to your next appointment to be safe.
Paying taxes (& other Finanzamt activities)
They say taxes are one of life's certainties, but even the taxman is working slower than usual these days. Most Finanzamt locations in the country have closed themselves off to public access, so it will be difficult to go personally request your tax number or register yourself as a freelancer.
Many of the tax office staff are still working, though, so you'll be able to file tax forms by post. You can also carry out many tax activities online, including:
Requesting your tax number. (Keep in mind that an Anmeldung is absolutely necessary for this.)
Updating your tax information and filing returns or estimated taxes in ELSTER, the online tax portal (if you want to brave the system yourself).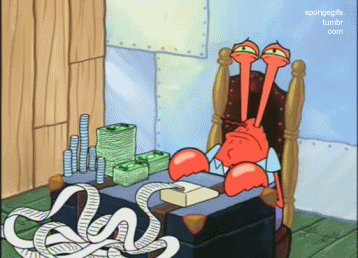 You may be able to access Finanzamt representatives by phone—though there's no guarantee that they will speak English. If you're looking for some English-speaking tax help, we recommend getting in touch with Kontist. They offer business bank accounts and bookkeeping services for freelancers and self-employed people in Germany—all in English. They're currently offering legal advice and tax relief services for freelancers affected by the coronavirus crisis.
Residence permits, work permits, & Blue Cards
If you've already applied for a residence permit, a work permit, or a Blue Card, then you're probably no stranger to bureaucratic limbo—and the coronavirus crisis means you may be stuck there for a while longer.

Most immigration offices throughout Germany are currently closed, so if you are waiting on a decision for a work permit or visa extension, then you're unlikely to hear it anytime soon. And if you had an appointment booked for any time between mid-March and the end of April (e.g. to get a freelance residence permit), then you'll have to reschedule once the offices open back up. Unfortunately, nobody can give a clear idea of when rescheduling might be possible.
But there is some good news. If you're waiting on a residence permit appointment, renewal, or extension, then your current residence status is not in danger. Your local immigration office should provide you with a form detailing the conditions of your stay (likely with the stipulation that you'll have to reapply for your permit once the offices open back up). If you don't receive the form, then contact your local immigration office by email. But rest assured that you won't be kicked out of the country in this time of crisis.
Looking for health insurance to support your residence permit application?
Keep calm—and stay home
We know it's frustrating to essentially put your life on hold while waiting for government offices to open back up. But we're all in it together! For now, just sit tight, catch up on Netflix's finest (seriously—are you on the Tiger King train yet?), and keep your eyes peeled for updates from the people who know bureaucracy best: your local German government.